Day 5
Morning: 84.4 Kg or 186 lbs
Goal: Up to 1463 calories, less than 25 g of Net Carbs
Keto stick – High level of ketones
Feeling miserable, tired, exhausted, all day a big headache.. must still be keto flu.
Breakfast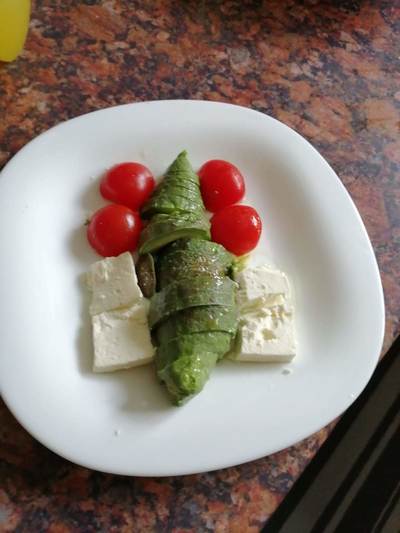 Double Cream coffee (30 ml British double cream + 1 cup black coffee)
Small avocado, sliced in two with a sprinkle of olive oil.
2 cubes Greek feta cheese and 2 small Cherry tomatoes.
Lunch
Creamy Cauliflower Mash
0.7 serving of German Chicken Schnitzel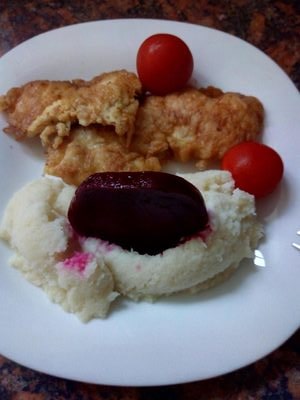 Dinner
Cognac Chestnut Mushrooms on Floating Zucchini with Asparagus
Snacks
None
Nutrition:
The *Carbs indicated for each meal/ Day total are Total carbs, while the Goal is in Net Carbs.
Summary: 1201 Calories, 22g Carbs, 93 g Fat, 58 g Protein.